We provide a variety of services to suit your needs.
We are experts at increasing the beauty, value and appeal of your residence! No job is too big or too small. We always provide your landscape design in 3D, so that you can visually see your dream come to life! Your landscaping will be installed in a timely manner by our professional and experienced team. If you prefer to have your new landscaping lit up at night, we can accommodate that as well.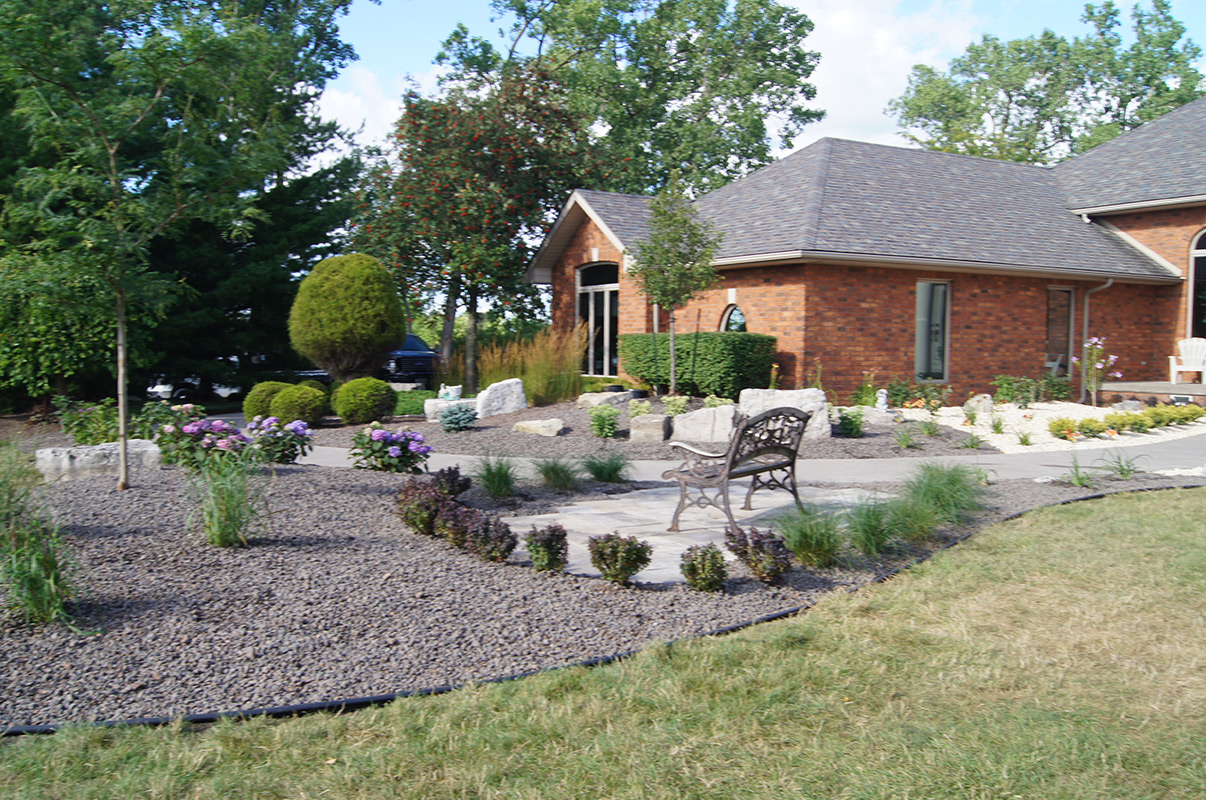 From flowers and plants to trees, our team has the knowledge and expertise to create your dream property.
We would be happy to meet with you to discuss your visions or any changes that you may like to have done.
3d Landscape residential or commercial designs are provided for you, so you can visualize your dreams and see them come to life!
Our team of professionals will work with you from start to finish, so you don't have to worry about anything except enjoying your new surroundings.
Please take your time and browse through our Landscape Gallery and see for yourself the transformations that we have helped our customers achieve!
Get in touch with us and we can get things started towards making your dreams come true!
We have been providing lawn care service in the Windsor/Essex County area since 2001. You can be rest assured that our team will treat your lawn as if it were their own.
Your lawn will be cut at the end of the week, so it is ready for you and your family to enjoy on the weekend!
We will provide sculpted edges along your walkways, patios and driveway for a clean and professional look.
Our team always clean up any leaves, debris, etc. before we leave your property.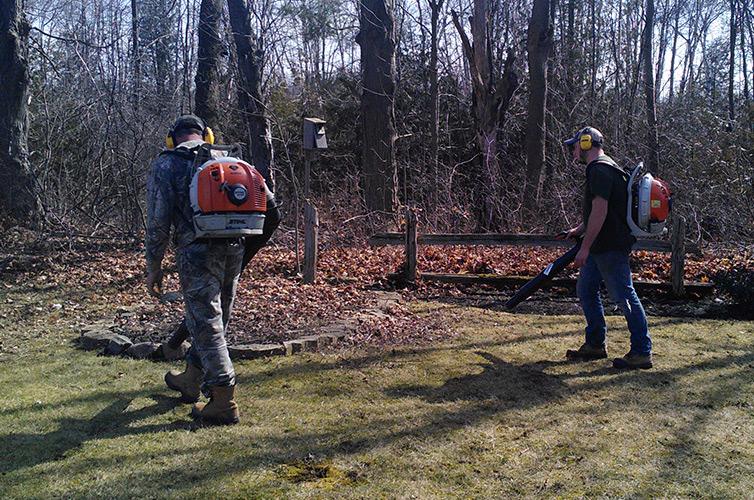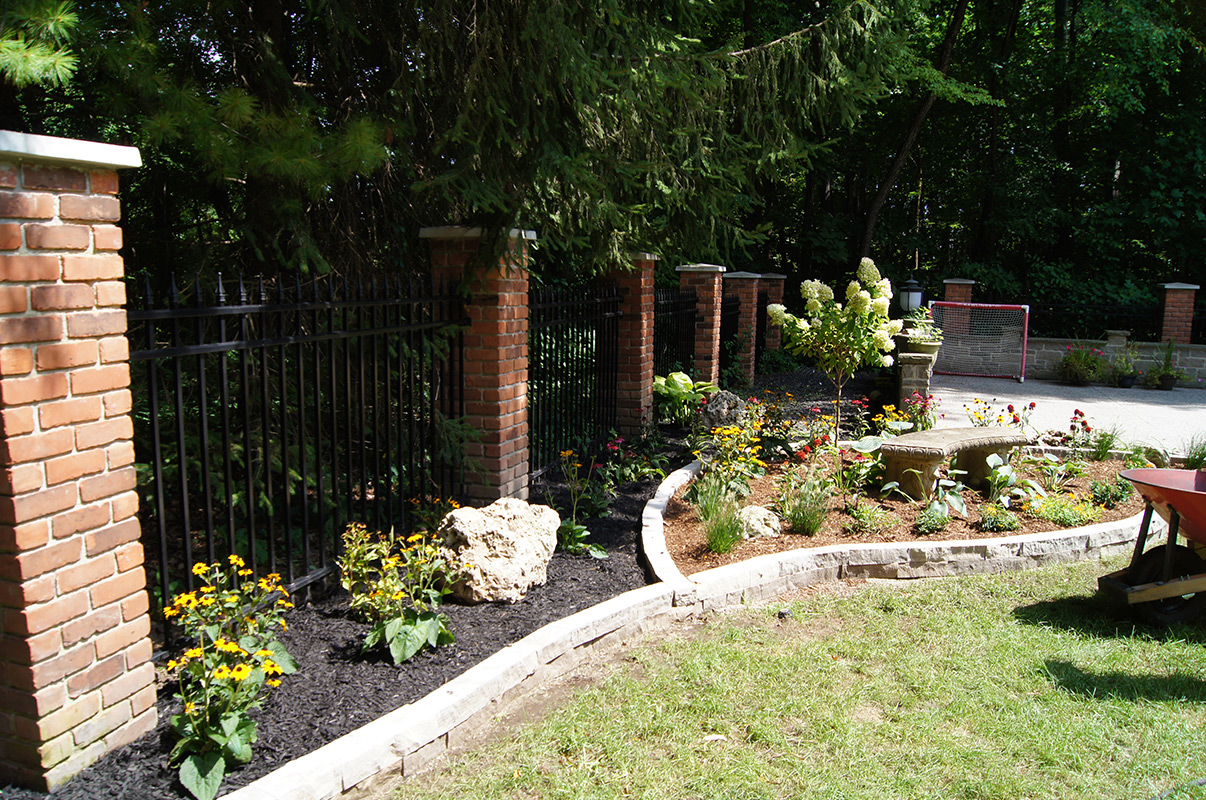 We install patios and walkways of any size.
Ledgerock edging comes in a variety of shapes and colours and adds tremendous curb appeal to any landscape bed.
If you are interested in having large landscape rocks incorporated into your landscape design, we can certainly take care of that for you.
If you are looking for an easier way to protect your outdoor investment, then a sprinkler system is the way to go. This will save you both time and money because your landscaping will receive the right amount of moisture to thrive.
Our sprinkler services are "environmentally friendly" because we use only the water necessary to provide moisture to the plant material and lawn areas.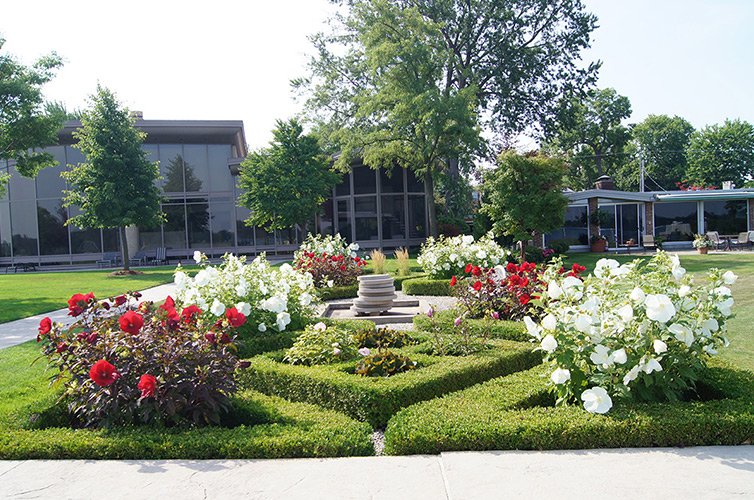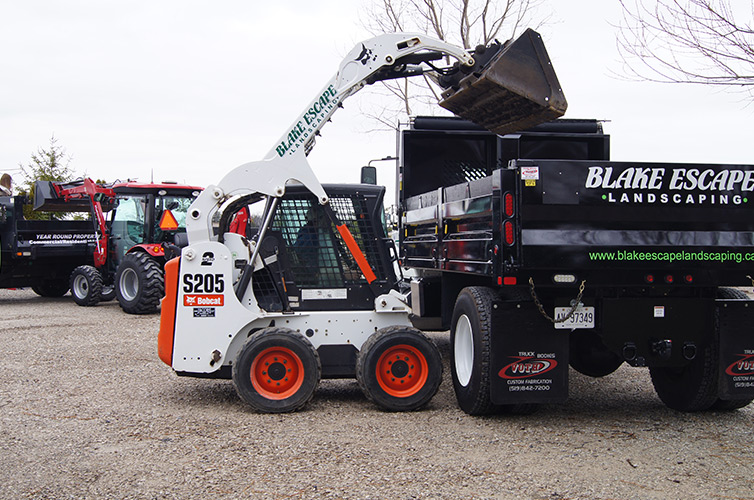 We are equipped to install both driveways and parking lots.
We can also dig post holes so that you can construct the privacy fence you've always wanted.
Our team are experts in proper grading techniques. Special attention is paid to drainage so you won't have to worry about water laying in areas around your lawn after a rainfall.
There is nothing like the instant gratification new sod can provide. We always use top quality Kentucky Bluegrass Sod.
If you prefer seed, then you will love our professional grade grass seed, which can be tailored for sunny or shady spots.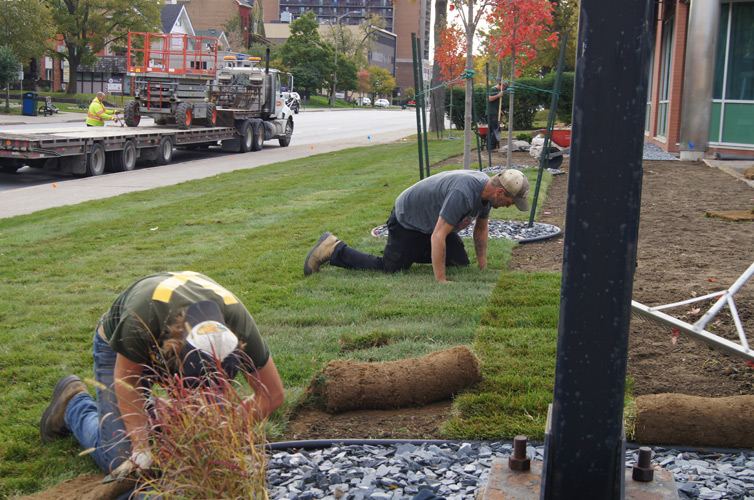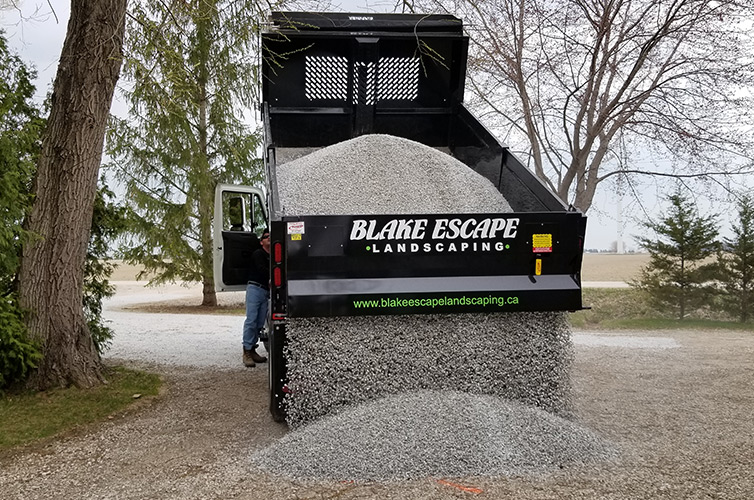 We can deliver landscape supplies for the "do it yourself" homeowner.
Our team is experienced in snow and ice removal, and we take great pride in the jobs we do at each and every property.
We are available 24/7 and have equipment that can handle even the toughest of winters.
We also conduct regular site inspections to ensure your property is clean and safe.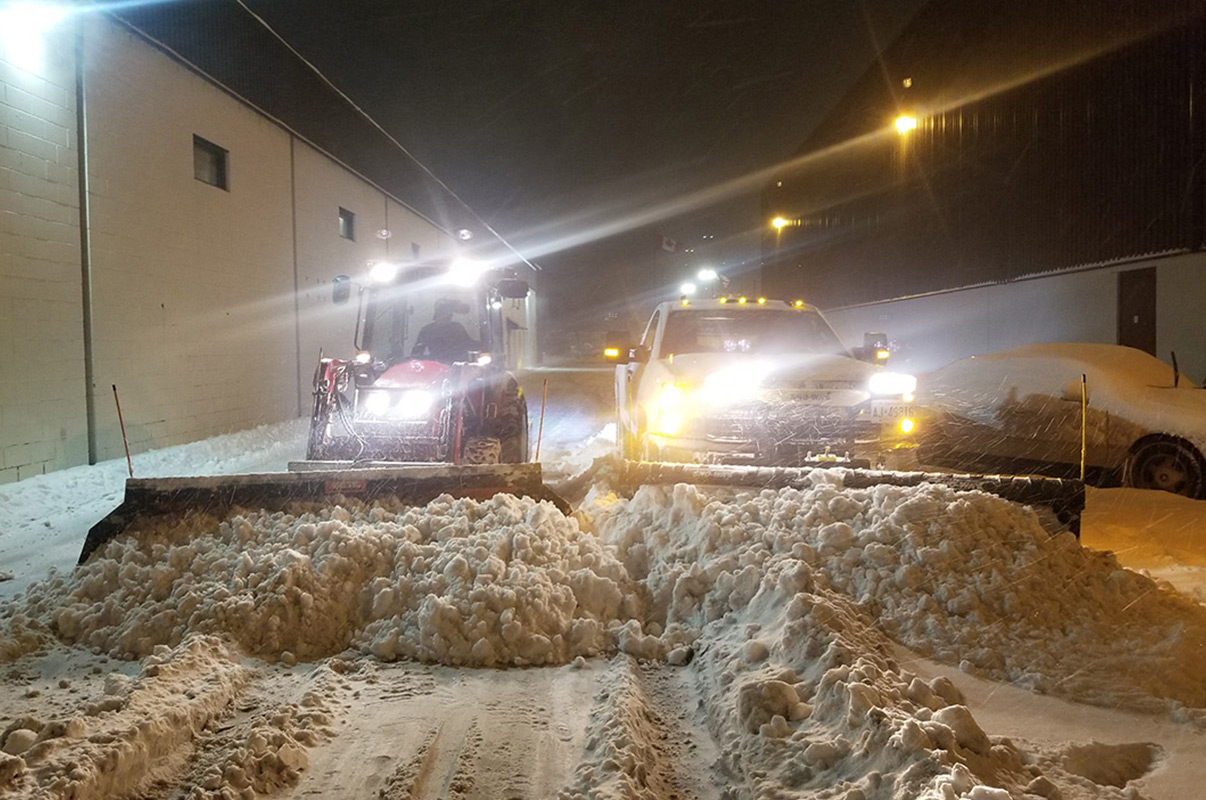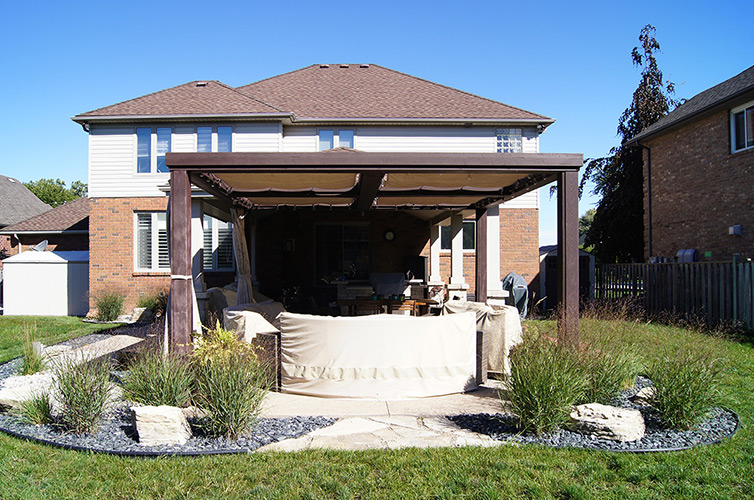 Fences, Decks, Outdoor Structures
Are you looking to spruce things up and create some shade? A pergola may be your answer. Our pergolas come in a variety of shapes and sizes, and are custom made for each individual customer.